Download Photography Calculators
These photography calculators can be downloaded to any device with internet access and used off-line.
Click here to download all off-line calculators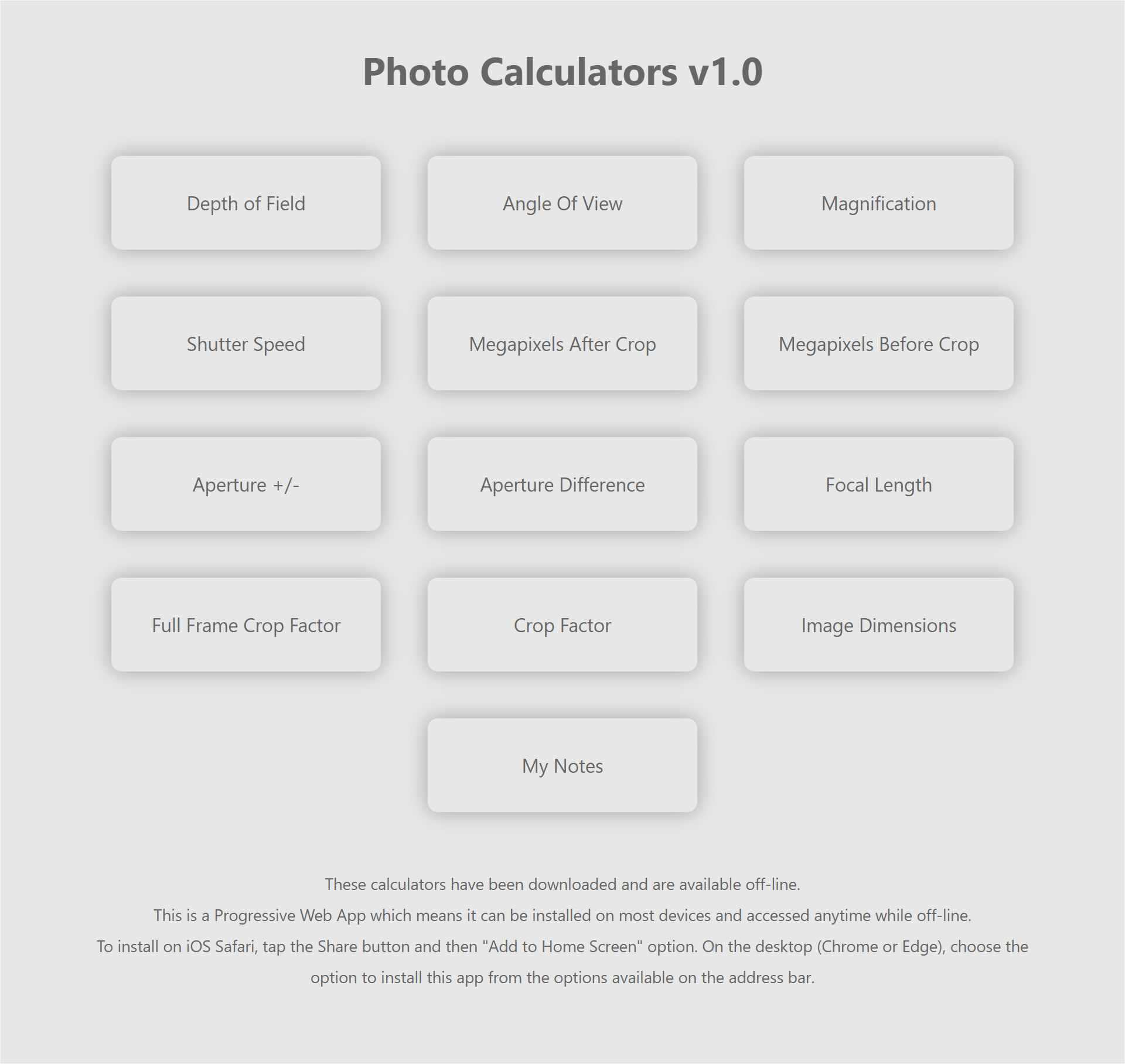 This is a Progressive Web App (PWA) which means it can be installed on most devices and accessed anytime while off-line.
To install on iOS Safari, tap the Share button and then "Add to Home Screen" option. On the desktop (Chrome or Edge), choose the option to install this app from the options available on the address bar.
Other online calculators: